SYSUSA Awarded IBM Software Services
SYSUSA
28 Jul , 2018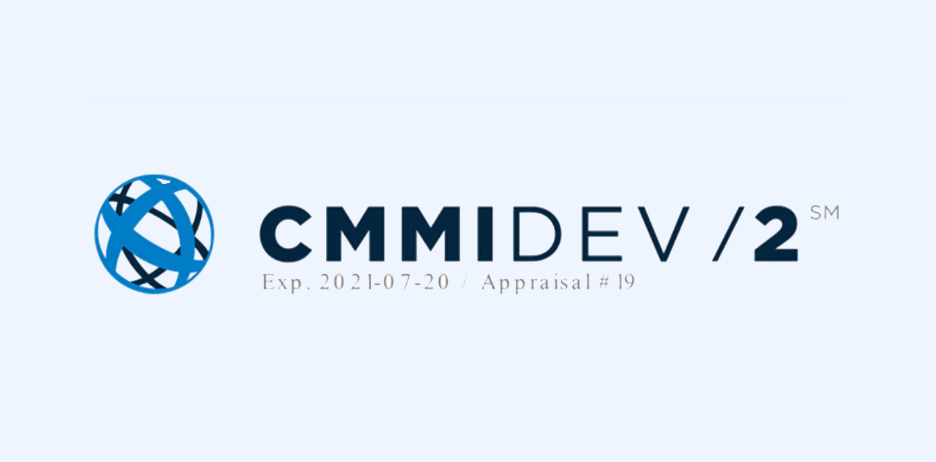 CMMI Institute's Capability Maturity Model Integration (CMMI)® Level 2
MANASSAS, VA – SYSUSA. Inc. (www.sysusa.com) an Information Technology Services and Solutions Company today announced that it had been appraised at level 2 of the CMMI Institute's Capability Maturity Model Integration (CMMI)®. The appraisal was performed by PrimVis Inc.
An appraisal at maturity level 2 indicates SYSUSA Inc. is performing at a "managed" level. At this level, projects have ensured that processes are planned and executed in accordance with policy; the projects employ skilled people who have adequate resources to produce controlled outputs; involve relevant stakeholders; are monitored, controlled, and reviewed; and are evaluated for adherence to their process descriptions.
"Obtaining CMMI DEV/2 certification is a significant achievement and demonstrates our commitment to improve and mature our development processes continuously, but this is just the beginning of a long journey ahead. SYSUSA wants to achieve higher maturity levels to enhance its product delivery lifecycle and to build customer confidence. As we strive to achieve these higher goals SYSUSA Leadership will continue to invest in its process maturity and skilled personnel to nurture a culture of sustained processes with predictable outcomes." said Founder and CEO Muneer Baig.
About SYSUSA:
SYSUSA, Inc. is an innovative technology solutions and services company specializing in Cyber-Security, Governance, Risk Management, and Compliance (GRC), Cloud Enablement, Big Data and Analytics, Agile and DevSecOps, Management Systems, Training and Certification, Managed Services, and Strategic Consulting Services. SYSUSA serves clients across industries, including; Government, Healthcare, Education, Cloud Services, Financial, Hospitality, Small Business, Software, and Utility industries. SYSUSA has the necessary knowledge and global expertise to help 21st century business enterprises to build, operate and maintain a secure, resilient, efficient, and high performing operating environment with low Total Cost of Ownership (TCO) and high Return on Investment (ROI).
About CMMI:
CMMI Institute www.cmminstitute.com is the global leader in the advancement of best practices in people process, and technology. CMMI Institute promises to inspire cultures of continuous improvement that elevate performance and create a sustainable competitive advantage.
Sign Up to Receive the Latest News and Insights From Us