Get Ready for Digital Transformation With serviceNow
Information is essential to the modern enterprise. Whether it's connecting your teams for better knowledge sharing and collaboration, finding the insights in your data, or knowing the status of your mission-critical systems, access and organization of information is central to business success.
If you have trouble finding the intelligence in your business data and your organization is bogged down in mundane daily IT tasks and outdated workflows, it's time for a new way of working.
A ServiceNow ITSM solution can supercharge your operations and start you down the path to true digital transformation.
The Right Fit For Your Organization
Choosing an ITSM partner for your ServiceNow implementation ensures that you'll maximize the platform's benefits to your business.
Our highly skilled and certified professionals create innovative solutions focused on finding your ROI through process simplification, people alignment, technical expertise, and broad ServiceNow experience to augment, improve, and evolve your operational business services management.
We can help you implement new ServiceNow solutions or review and enhance your current solutions' functionality.
Customer Support

Virtual agent capabilities, smart incident management, and more.

Business Intelligence

Performance analytics, reports and dashboards, predictive intelligence, and more.

Workflow Automation

Machine learning to automate mundane tasks and perform repetitive functions.
Enhance How Your Organization Does Business With ServiceNow IT Service Management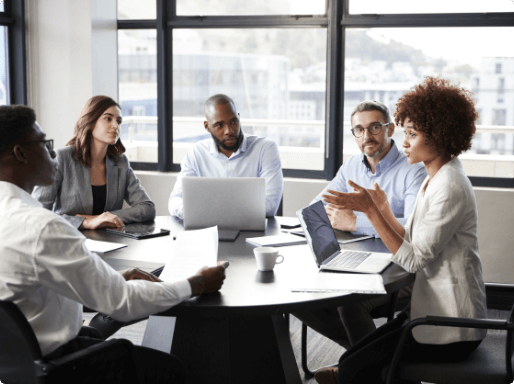 As a single system of record for all IT processes, ServiceNow implementations can bring together IT strategy and operations on one powerful, user-friendly cloud platform.
Ensuring the access to real-time data and meaningful insights with a ServiceNow workflow integration.
Utilize built-in dashboards and reports powered by ServiceNow's artificial intelligence and machine-learning capabilities.
Optimize service delivery and increase customer satisfaction with predictive analytics.
Achieve tangible value by automating daily tasks with digital workflows and unlocking the power of business intelligence.
CAPABILITIES
Capabilities That Can Adapt to Your Changing Needs