Data Governance and Protection—Transformed
When it comes to managing risk, visibility is critical. Do you have the visibility into your organization's data to manage risk effectively?
Understanding data across your business may seem unnecessary or, in some cases, impossible, but it is essential for an effective Risk Management Program.
What you don't know may not surprise you? It can have a significant impact on your data protection efforts and organizational risk.
ServiceNow's Integrated Risk Management enables you to manage risk at both the enterprise and local levels. Its continuous monitoring with real-time visibility into non-compliant controls, and high-risk areas will empower you to make informed data-driven decisions to protect your data.
A ServiceNow Governance, Risk, and Compliance implementation offers:
Policy and Compliance Management

Map organizational standards, policies, and operating procedures to industry standards and regulations and streamline policy development and maintenance.

Risk Management

Identify compliance risks within your organization, make better-informed decisions with a full view of your risk profile, and reduce your reaction time to security incidents.

Audit Management

Reduce the time and resource impact in creating, planning, scoping, conducting audits and interpreting report findings.

Business Continuity Management

Avoid surprises, create contingency & operational continuity plans, conduct exercises, and recover from disasters quicker with a robust integrated risk management program.

Operational Risk Management

Get a view of siloed risks across your organization to monitor risk and controls continuously and minimize loss.

Continuous Authorization and Monitoring

Enable compliance with the seven steps defined by the Risk Management Framework (RMF) mandated by the U.S. Federal government to make better-informed decisions and bring IT systems online faster through automation and continuous monitoring.

Vendor Risk Management

Gain better visibility into supply chain risks and transform the way you manage vendor risk with automated assessments, transparent reporting, and consistent remediation.
Achieve More With ServiceNow Integrated Risk Management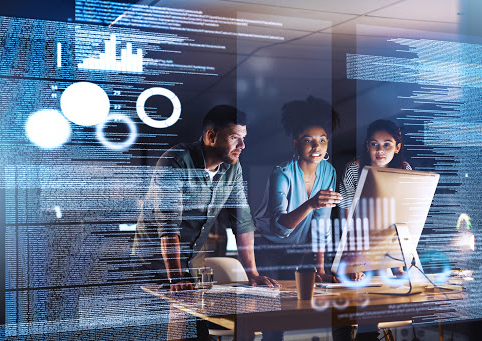 At SYSUSA, we know technology alone does not solve all problems.
Risk management involves aligning human capital, technology investments, and mature processes to ensure security and maintain compliance.
ServiceNow IRM/GRC can transform your risk management and compliance program with digital workflow automation and real-time compliance reporting.
Our experienced and certified professionals implement innovative, game-changing solutions that integrate with internal processes and enhance organizations' risk management capabilities with continuous monitoring and improvement.
CAPABILITIES
Capabilities That Can Adapt to Your Changing Needs