Allowing users to have functional access to services, products and information in real-time via mobile application is most ideal for any enterprise, enabling companies to magnify their outreach and interaction with customers while simultaneously gauging engagement and satisfaction.
With the growing number of people accessing the Internet via smartphones and tablets, mobile app development has the unique ability to access a large number of potential consumers.
SYSUSA's mobile app development team will develop an effective app for your organization so you can the benefits of your labors.
Our mobile app development will offer you a unique opportunity and method for your brand reinforcement and increased visibility.
With technologies and tools like SWIFT and XCODE, our seasoned and adept iOS app developers have rich experience in developing iOS applications that are feature-rich, robust, compatible, and secure.
Having an all-inclusive mobile app development capability, we have a team of certified Android app developers who offer top-notch Android mobile app development services to our global clients to meet their business requirements.
Apart from Android and IOS, we also offer extraordinary Hybrid App development services which are feature-rich, safe and scalable across multiple platforms amongst businesses and users in the market.
Our native mobile app development services aim at delivering the best mobile experiences and help your business grow as well as reach a wider audience.
Materialize your vision for a simple and comprehensive mobile app.
Let us develop a mobile application for you that allows users to register requirements, demands, feedback and grievances in the simplest manner without complications.
A Tap Away

With decades of programming and web design experience, we build robust mobile back end as well as develop web applications.
Let us be your reliable partner in developing mobile application technology.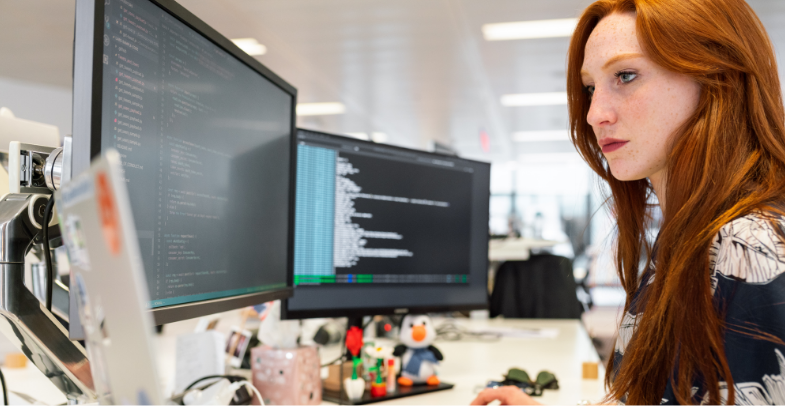 SYSUSA's team of experts provides mobile application development solutions across multiple domains and verticals globally.
We bring you closer to your customers, help you understand and serve them better. Having decades of experience, we help start-ups, entrepreneurs and corporates launch their products and boost their KPIs. The mobile app development is only the first step on our journey. We are here for you to support till the end.