ServiceNow Pricing: How much does it cost?
SYSUSA
16 Sep , 2022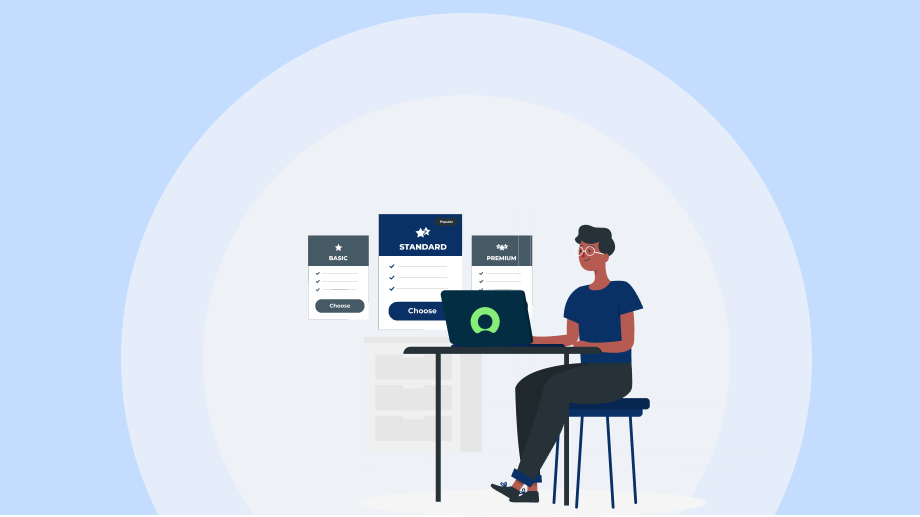 Before we start talking about the topic, we must understand what ServiceNow is and how it has become the leader and revolutionized the global industries by making "Work Work better for People."
What is ServiceNow?
ServiceNow is a highly flexible cloud-based PaaS and SaaS platform offering that mainly aims to automate various models in the enterprise by implementing workflows based on the latest ITIL principles. ServiceNow states, "The Now Platform is the platform of platforms for the digital workflow revolution." It empowers people with optimized processes, connects silos for seamless experiences, and creates new value by enabling innovation. It is a single, unifying foundation for digital business. Drive transformation to build and automate quickly, future-proof technologies, and deliver great experiences. ServiceNow has been named as the leader in several 2021 Gartner Magic Quadrants, including:
Forrester Wave also names ServiceNow as a leader in:
Why do Organizations use ServiceNow?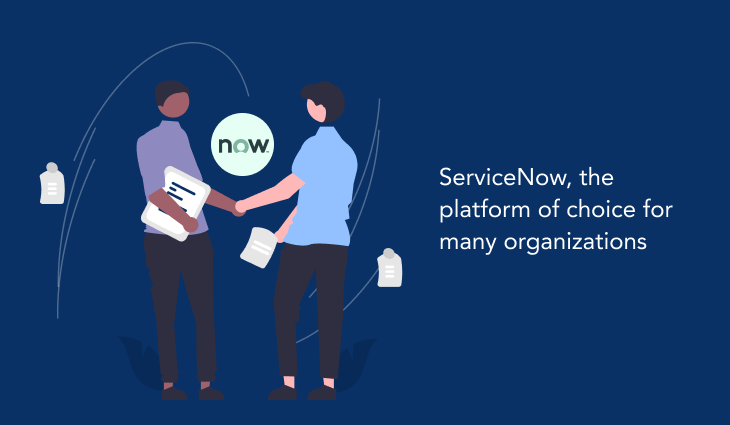 ServiceNow, the leader in 2021, Q2 Forrester Wave: Low-Code Development Platforms For Professional Developers, is also a no-code platform for those who don't know how to code. With out-of-the-box digital workflow powered by AI and ML designed to address enterprise needs in its modernization and digital transformation, ServiceNow provides a one-stop shop for transforming into a single, unifying platform for digital business. It integrates disparate systems into a cohesive workspace, automates routine tasks, and streamlines processes, minimizing the time and effort required to deliver services.
ServiceNow, a leader for eight consecutive years in Gartner Magic Quadrant for ITSM, is because of its constant enhancement to the platform service delivery capabilities. With new releases twice a year, there is a continuous platform improvement with new features being added or functionalities being enhanced to deliver a rewarding user experience. The AI-powered Virtual Agent significantly enhances the Tier 0 Service Desk with self-service that empowers end-users to resolve issues faster without engaging the Service Desk technician, reducing enterprise IT service delivery costs, streamlining the customer experience, and enabling organizations to scale and deliver services at lightspeed. This agility, scalability, and ability to successfully deliver upon the digital transformation needs of the business have made ServiceNow, the platform of choice for many organizations.
With so many features to solve the many critical needs of the enterprise, the question that is asked more than often is, how much does it cost?
The Burning Question: How much does ServiceNow Cost?
ServiceNow, for sure, is not the cheapest solution on the market, but it is the solution that delivers the highest value for every penny spent.
Although price is the major deciding factor in many cases, we tell our clients, "Invest in value," as the increased efficiency, enhanced user experience, process automation, and other platform capabilities, in the long run, will significantly reduce cost and pay for additional ServiceNow costs. We understand that does not answer the question, but we will try our best to provide a simplified answer to this complex question by providing some key factors that influence the ServiceNow pricing.
First, ServiceNow pricing is not public information. But ServiceNow understands that it has a high upfront cost of ownership that delivers a very high return on investment in the long run. So, in many cases, the conversation becomes value, not price. Solutions that deliver value and help organizations achieve their goals for internal and external customers, gain a holistic view of the enterprise with real-time reporting and dashboards, automate mundane daily tasks, and enhance security are not inexpensive.
ServiceNow Pricing Factors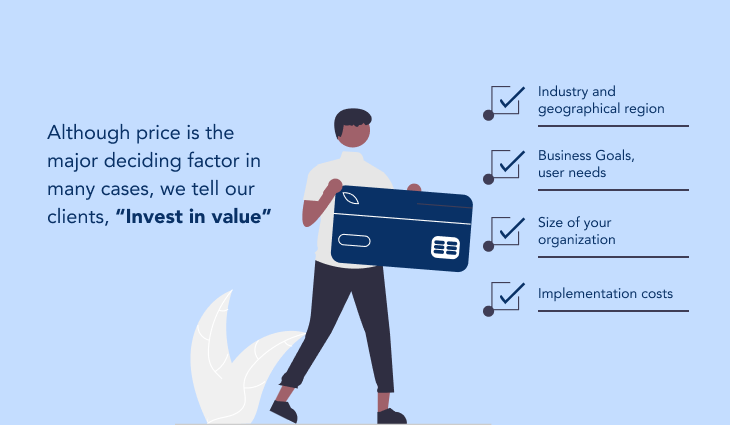 Industry and geographical region
ServiceNow has solutions for industries across geographies, and each solution is unique in catering to the industry's specific needs in specific geographies. Therefore, a generic solution may not fit the needs of your industry or geography, and accordingly, the licenses must be structured. For example, suppose you are a manufacturing business. In that case, your ServiceNow license may include software required for operations, or if you're in a regulated industry such as finance or healthcare, you may be required to pay for specific features and functions that are unique to your industry, or you may be a government entity and require a highly secure FedRAMP certified highly secure environment.
Location is another important consideration when determining a ServiceNow subscription. For example, if you live in the United States, your ServiceNow subscription costs less than if you live in Europe.
Business Goals, product preference, and User Needs
ServiceNow licensing is not a cookie-cutter solution, one-size fits; it is structured to the specific needs of your business with current and future goals in mind. It considers your user base, internal, and depending on the solution; it may assess external user and their specific needs and your organizational goals and objectives in serving their needs.
As ServiceNow assesses this information, it also works to establish value to ensure a business gets the highest ROI. This may include engaging with solutions architects, partners, and account managers to develop the roadmap and identify the products and license types that best fit your individual business needs.
The cost of ServiceNow also depends on the choice of product and licensing model. You may choose among services: IT Service Management, Strategic Portfolio Management, IT Operations Management, Customer Service Management, Security Operations, Integrated Risk Management, Human Resource Service Delivery, and so on. For each service, there are multiple modules with a general rule that more functionality means more money. However, that is not always true as more functionality means more discounts and sometimes a much better price than buying one product.
Although ServiceNow is a cloud-based platform, it does offer an on-prem solution on a case-by-case basis. But the solution is expensive as the business must maintain its infrastructure and be responsible for maintaining and upkeep the platform, including any updates, patches, or new releases.
Size of your organization
As stated above, ServiceNow is not the cheapest solution the market, but it brings the most value compared to competing products or platforms. In the recent study by Forrester, commissioned by ServiceNow, Forrester quantified the value customers achieved by modernizing IT Service Management. Highlights include an increase in IT productivity by 20%, a reduction of P1 Incidents by 25%, gaining $17.3M in present value benefits, and driving an ROI of 195% over three years.
Being inexpensive has led many smaller companies to believe that ServiceNow, although a great platform, is financial out of reach for them. But that is not true, as ServiceNow also has partners like SYSUSA, who offer managed ServiceNow solutions at a fraction of the cost. You get the benefit of the ServiceNow platform and its advanced capabilities with digital workflow automation and AI, but you don't have to pay the big dollars for it. Many companies with 100-300 employees are starting to adopt ServiceNow as their primary customer service platform as they realize its benefits and the potential to help them advance the bounds of customer engagement and service. So, whether you are a 50, 5000, or 500,000 people organization, ServiceNow can be a solution for you. Another advantage ServiceNow offers is that it does not have a steep learning curve; it is easy to use and adapt with lots of training and supporting materials available online at Now Learning and ServiceNow Documents.
It is important to understand that as the size of your organization increases, so can the complexity and number of tasks that need to be managed. Suppose it results in more administrators, devices, customers, etc. It can lead to additional license costs.
Implementation Cost
Licensing is not the only cost associated with ServiceNow. Like any other cloud platform you buy, you must configure the ServiceNow platform to your specific business needs. The cost and implementation timelines depend on what license you purchased and how extensive your configuration or customization is. Engaging a ServiceNow partner like SYSUSA is critical as Partners are exposed to several environments and have depth and breadth of knowledge and experienced personnel who have undergone training and have been certified to perform the tasks at hand following the ServiceNow best practices and methodology.
So how much does it cost?
The short answer, it depends on your needs.
You will have the license cost and the implementation cost. A general rule of thumb for a dedicated instance ServiceNow implementation is 2-3 times the license cost.
The base license for owning a dedicated instance could be around $50,000 plus the implementation costs. Depending on the application licenses you procured, the implementation cost can be as high as 4-6 times the license cost or even more.
On the other hand, if you are working with ServiceNow Service Partner, you may pay a flat monthly fee of $3,000 or more (depending on the #of users) for similar capabilities. It must be noted that Service Providers use ServiceNow Domain Separation. It enforces absolute data segregation between businesses allowing the logical separation of instances into separate client domains with customized business process definitions and user interfaces for each domain (client).
Do you want to learn more about how ServiceNow can deliver value to your organization, what licenses you need to get started, and how much it may cost?
SYSUSA's experts can help you understand the value ServiceNow brings to your organization and help you identify the right ServiceNow solution for your business needs.
To get in touch with SYSUSA, click here, and we will contact you within 24 hours to arrange an initial discussion.
Let's have a conversation. We can help you in your ServiceNow Strategy planning.
Sign Up to Receive the Latest News and Insights From Us